Atari Jaguar Software and Hardware as of 07-16-22
Limited supply on all Jaguar Software titles, some titles only one is in stock, sold on a first come first serve basis! Not all of the hundreds and hundreds of replacement new Atari Jaguar hardware and parts that are in stock are listed here.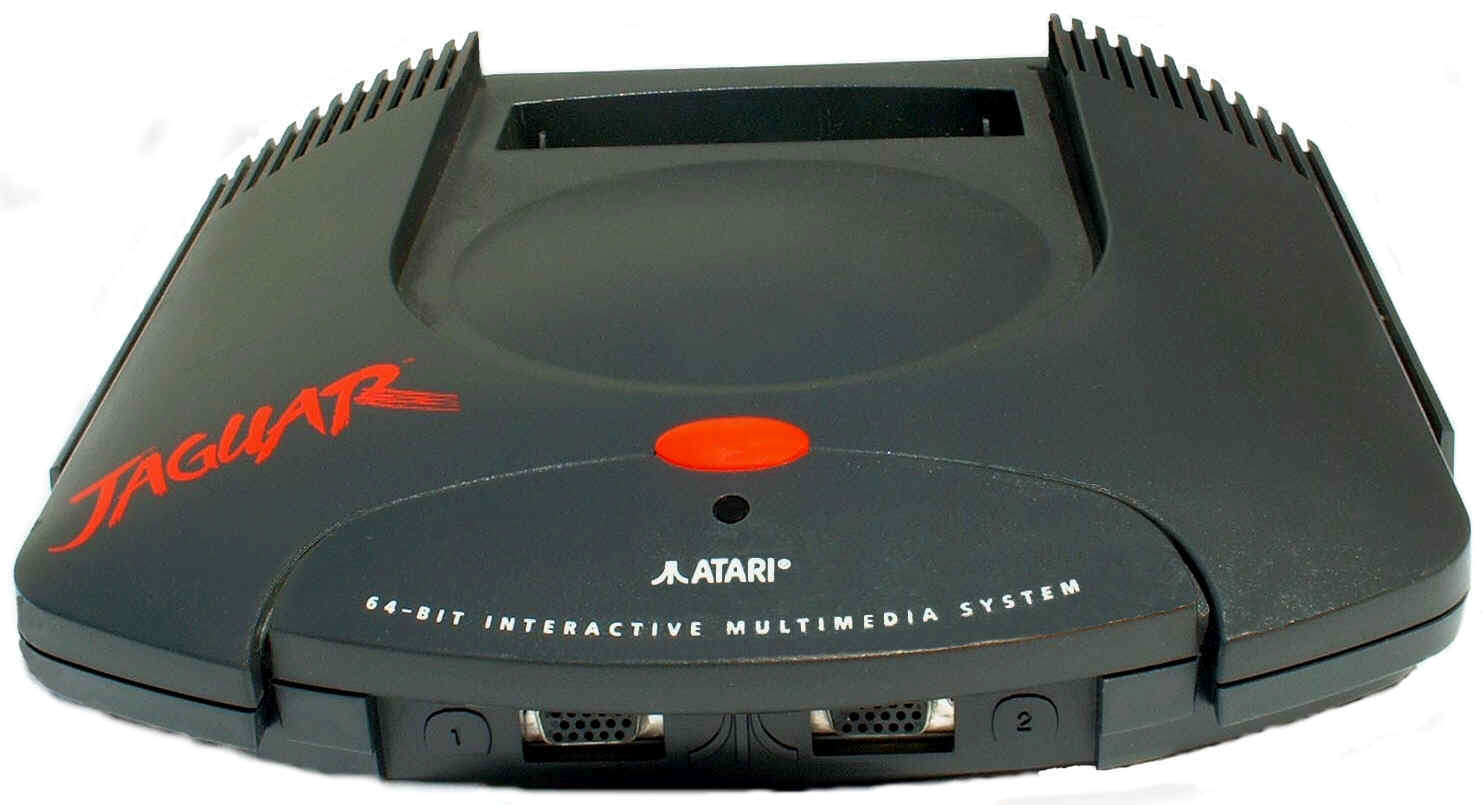 ---
Atari Jaguar GAMES
Atari Titles (Boxed)
Blue Lightning(CD) (CD Folder, Owner manual, overlay, no box), Vid Grid(CD) (CD folder, Owners manual, no box) $19.95 ea
Checkered Flag(C), Cybermorph(C), White Men Can't Jump Basketball game(C) $29.95 ea
Dragon The Bruce Lee Story(C), Full version Myst (CD), White Men Can't Jump Basketball game(C) with Jaguar Team Tap hardware expander (allows up to 4 Basketball players, 2 teammates vs 2 teammates mode) $39.95 ea
Iron Soldier(C) $45.95
Atari Titles (loose Cartridges, comes with Jag white inner box / cartridge holder, CD's come with Jaguar CD folding holders, No Instructions, No Overlays)
Cybermorph(C), Blue Lightning with Instructions and overlay (CD), Myst Demo (CD), Vid Grid (CD), $15 ea
Alien vs Predator(C) $60 with used Owners Manual $70
Checkered Flag(C), Dragon The Bruce Lee Story(C), White Men Can't Jump(C) $20.00 ea
Dino Dudes(C), Iron Soldier(C), Skiing and Snowboarding(C), Trevor McFur in the Crescent Galaxy(C), $24.00 ea
Doom(C), Ultra Vortex (C) $39.00 ea
Al L. of CT Al ordered a New loose Atari Jaguar Super Burnout game Cartridge. "Just wanted to drop a quick follow up: The Super Burnout cart looks and runs great. Thanks for the lightning fast shipping, the pro packing/handling and the cool background info on Best Electronics. Once my wallet is ready, we'll be back in touch. Thanks again for your help and services."
Angle H. of IN On Angles very 1st Atari order Best, he ordered 5 New loose Jaguar Game carts, a New Jaguar US Power supply and a New Atari Jaguar Tempest 2000 Audio CD. "My order came today and I just wanted to say thank you and everything was packaged wonderfully!!! Super fast shipping, too!!! I appreciate the great customer service and your prices are great!!! Thanks so much"
---
State of the Art, Atari Jaguar Joystick for the Older Atari Systems using Best Electronics Custom made adapter cable.
---
The "Best Series" Atari Jaguar Power Pad Light Weight 6 foot Extension Cable (HD15 male to HD15 female) Also works with Power Pads on the STE / Falcons. A Best Electronics Exclusive Product designed for the Atari Power Pads. Do not be fooled into using a heavier type of extension cable with your Atari Power Pad, Best Electronics 2 1/2 ounce 6 foot Extension Cable is made with same Light Weight cable material as the Original Power Pad controller and it also has Gold plated contacts on both ends of the extension cable to insure good sound connections! Great for Wide screen TVs. Now you have the extended freedom to move around your room without worrying about running out of cable length and pulling at the Jaguar main unit! Can also be used on the 1040STE / Falcon Analog Joystick Ports! CB102337 $11.95
Jaguar JagLink Interface (2 Interfaces) Plugs into the Jaguar rear Extension buss connector to Interface two Jaguar consoles together for the Atari Jaguar Doom game. Requires two Jaguar consoles and two Jaguar Doom Cartridges and Jaguar Controllers. CB102926 $19.95
Jaguar Team Tap Multi-Player Interface. The Jaguar Team Tap Interface plugs into the Jaguar console 2 front joypad ports and turns the Atari Jaguar into four player console. With a second Jaguar Team Tap Interface you will end up with 8 Jaguar Joypads / Players per single Jaguar. For use with Atari Jaguar Compatible games that have a multi player feature built into the Jaguar game features. CB103142 $23.95
Atari Jaguar Kasumi Ninja Black Cloth Head Band CB103011 $10.00
Atari Jaguar REPLACEMENT CARTRIDGE CONNECTOR (ONE only) NEW Original. only 2 left, 132 sold on 06-19-21. only 7 left, 136 sold on 07-11-21.
Seller does not offer returns
Current 28 day E-Bay auction as of 07-11-21.
Buy it now for $34.95 plus $5.50 shipping
Bests New Atari Jaguar OEM 104 pin cartridge connector with normal 90 day Atari Warranty. $15.00 plus max. US shipping $8.45
Atari Jaguar Motherboard OEM 104 pin Cartridge connector CB102430 $15.00
---
Atari Factory Jaguar System Test Cartridge!
This Atari internal use Jaguar System Test cartridge runs over 6 different systems Tests, includes a Mini Cybermorph game, digitized Picture and a Jaguar Joy pad test program! CB103073 $79.95
---
Special Buy! Atari New Tempest 2000 Audio CD. Originally scored for the Tempest 2000 Jaguar Game Cartridge. Normally Only sold with the Jaguar CD players, Now you can purchase it separately! See why Atari put the Tempest Jaguar Cartridge Sound Tracks on a 61 minute and 25 second standard Audio CD. 12 Digital Stereo Techno-Rave Cyber-Delic Audio Sound Tracks: Thermal Resolution, Mind's Eye, T2K, Ease Yourself, Tracking Depth, Constructive Demolition, Future Tense, Digital Terror, Hyper Prism, Glide Control, Ultra Yak and 2000 Dub $5.00
30 second sound byte samples from of all of the 12 Sound Tracks on the Atari Jaguar Tempest Music CD. Click on the Title to hear that Jaguar Sound Track sample. After your Jaguar Tempest 200 sound sample ends, depending on how your MP3 Player window was opened on your computer, you may have to hit your browser back button to get back
to this Tempest 2000 sample music menu.
(You must have a MP3 Media Player installed on your computer to hear these sample tracks)
1.
Th
ermal Resolution
3:59 7. Future Tense 5:54
2. Mind's Eye (Our Favorite Track)
4:52 8. Digital Terror 5:07
---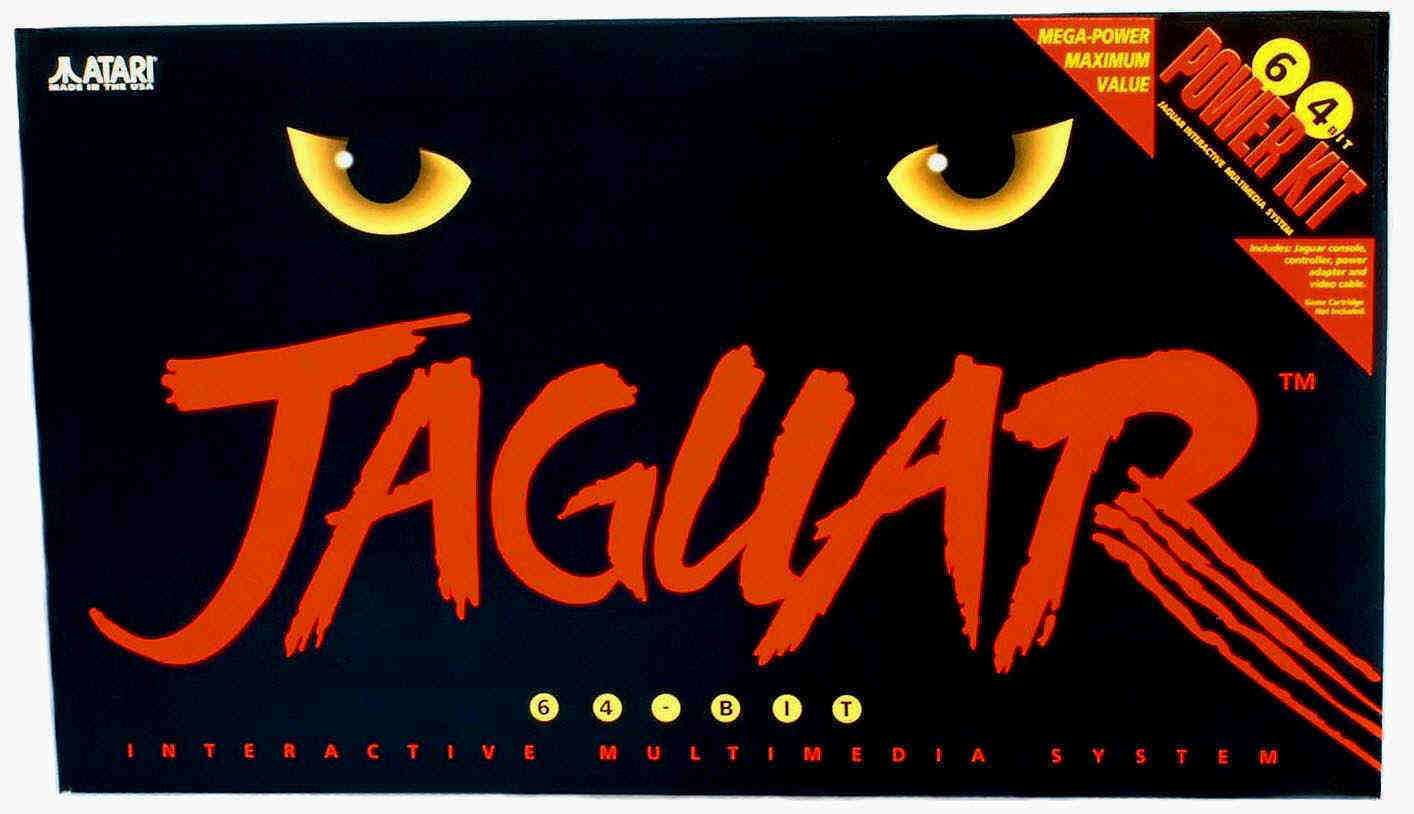 Atari Jaguar US System 64-bit Interactive Multimedia home Entertainment System. The Atari Jaguar has High Speed Animation with realistic, Textured 3D Graphics, Striking 16.7 Million Colors (850 Million pixels-per-second Rendering) and CD-Quality Sound. Jaguar Mega-Power Maximum Value 64 Bit Power Kit version with Jaguar Console with Cybermorph Cartridge, Jaguar State of the Art Power Pad, 110V Power Supply, US Owners Manual and Jaguar TV Auto Switching switch box! Optional Jaguar Composite Video cable available! Also available (came right out of Atari Engineering department when we cleared out Atari Corp. Headquarters building) Atari Jaguar prototype short A / V port PCB extension board with a 3.5 mm right angle stereo connector for Stereo Headphones or extra external speakers interface board that plugs into the Jaguar back AV port. This pass thru PCB board also has the Jaguar A / V port Gold plated edge card fingers on the other end of this small Atari Engineering prototype PCB board, so you and still install a Jaguar Composite, S-Video or Bests Jaguar Combo video cable to your TV or Monitor display. New in Box with Atari 90 day Warranty $849.95
Michael B. of FL "I appreciate the great customer service I received when I purchased a Jaguar from you earlier this year..."
Kris M. of Canada Kris Purchased one of Bests New Replacement Jaguar US Motherboards a couple of months ago. He said the new Atari Jaguar Motherboard started to develop some problems with certain Jaguar Game Cartridges. We said to return it back to us, since it was still under the normal 90 day Atari Warranty. "I received the replacement board the other day, popped it in and it's working great now! Thanks again, and I really appreciate the great service!"
Justin G. of MS
Justin purchased an 'as is' Jaguar console off E-Bay. We gave Justin some Atari Tech tips on the Jaguar Motherboards but it ended up as another piece of E-Bay Atari scrap. Justin purchased one of Bests drop in replacement Jaguar US replacement motherboards. "I got my replacement motherboard today, popped it right in and my Jaguar worked like a charm just as advertised. I've gotta tell you this definitely brought back some memories. I felt like a kid again. This is awesome.
I just wanted to let y'all know that I'm very satisfied in Best Electronics!!!!! 2 thumbs up!!!! Thx"
New Jaguar CD Player This Double Speed CD Jaguar Player plugs directly into the top of the Jaguar Console top connector and has a pass thru second Jag Cartridge connector on top. Plug in the Jaguar CD Power Supply and your are ready to go. Jaguar CD Player Spec's: 790 Mega Bytes of Storage Capacity, Full-Screen True-Color Full-Motion Video Capabilities, plays standard Audio CD's and CD+G Discs, built-in Virtual Light Machine which adds a Visual Dimension to your standard Audio CD collection. Jaguar CD Player, with Vid Grid Game, Blue Lightning Jet Fighter Game, Myst CD Demo, Tempest Audio CD, Owners Manual and 110V Power Supply. (Euro Jag CD Power supplies available). New Boxed Jaguar CD Player, see picture above. Sold Out Less Jaguar CD outside black shipping box, New Jaguar CD Player Shrunk Wrapped on inner foam supports. Sold Out New Atari Jaguar CD Player, no box, no foam blocks, all Jaguar CD software above and US Power Jag Power Supply. Sold Out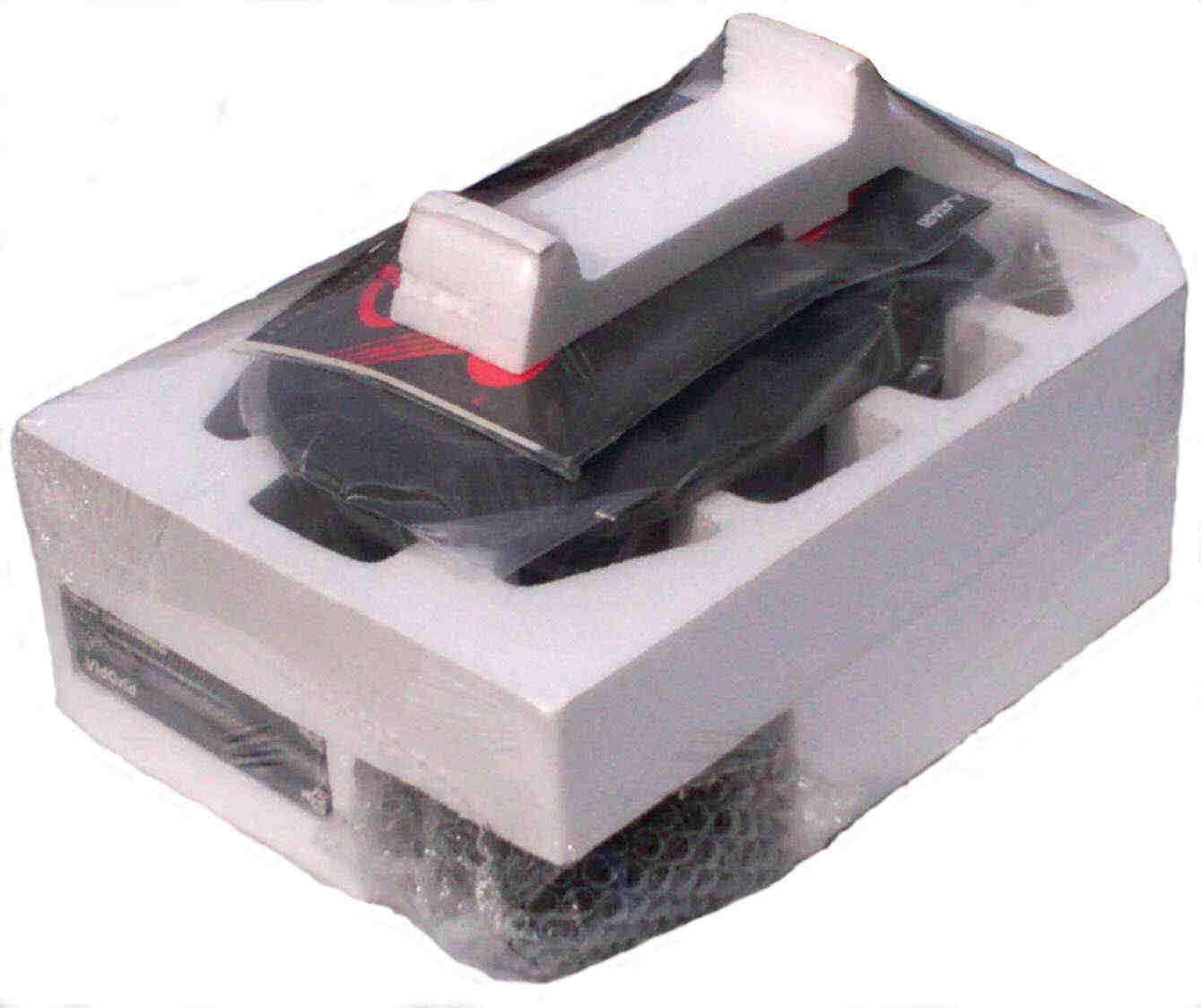 Christopher R. of NY "Just received the Jaguar CD and wow it looks spectacular! I can't wait to give you guys a call soon to place my next order! Thank you for doing what you do, scrolling through your site has inspired me to break the 8bit Atari's out of the closet and revisit the good 'ol days!"
Derik S. of KS Derik ordered one of Best New Jaguar CD Players. "It arrived today and is working great! Thanks a bunch and I'll probably be ordering some more stuff in the near future."
Hirriam M. of MS Hirriam purchased one of Bests New Atari Jaguar CD Players on the foam blocks. "Every thing got here very fast, and in tact, the packing is AAA, The atari tape was a great add on. And every thing all works fine, you are spot on."
Hugo B. of Canada Hugo ordered one of Bests New Jaguar CD Players on the foam blocks. "I Just received my Atari Jaguar CD in Styrofoam with Power Supply and all the combo with the three games and everything include.......WOW!!!!!! Thank you so much! I was searching for this for so long....practically 3 years! Awesome price, Incredible condition, Awesome customer service. Thank you very very much!!!!!!"
Alan P. of CA "Jaguar CD has arrived!" One of Bests New Jaguar CD Players. "THANK YOU so much for this. Everything came as advertised, and to the envy of many Jag CD buyers on eBay, this unit works perfectly! I will be buying more Jaguar/CD items, and possibly some 7800/2600 stuff in the future. Again, thank you very much for this. It's the prize of my collection now!"
Follow up Comment: "So I will be back again, possibly as soon as this Friday, for more Atari treasure! Thanks again, you are awesome."
Ben F. of the UK "Got the Jag CD last month from you and have it set up now with a power supply. Brilliant item. Thanks for your great service!" Ben was looking for complete Atari Jaguar CD Player sent to England. We recommend to Ben, because of the Very high cost of International Shipping to the UK and the heavy nature of the complete Jaguar CD Player, that he should get Bests Reconditioned Atari Jaguar CD player only and get the Atari Jaguar CD software and UK Atari Jaguar Power supply in the Euro Zone, where shipping costs are about 1/5 to 1/6 of the high cost of International shipping.
Ryan D. of MN "The package arrived today," Ryan ordered one of Bests Reconditioned Jaguar CD Player with some Jaguar CD Games. "as a first time customer I am really impressed with the careful packing (the Atari tape is a great touch) and the printouts you sent along with the Jaguar CD. I had fun looking through the Atari information you sent and really appreciated the CD tips that came packaged with the Jaguar CD. I followed the instructions and was careful attaching the CD unit and everything works flawlessly. In addition the CD unit looks brand new. I am very pleased I found your site before purchasing a questionable Ebay unit for way too much money. Great prices and great service, I'll be back. Thanks again!"
Ashton H. of NC Ashton's second Atari order from Best, he got a Reconditioned Atari Jaguar CD Player and Reconditioned Atari 1040ST Computer. "I received the Jag CD and 1040STF. Wow is all I can say they look brand new especially the 1040 next to my old yellowed one I've been using the past few years."
Reconditioned Jaguar CD players. Have a Jaguar CD player that went bad? Why buy a used one on E-Bay for more money? One of the more common comments we get from Jaguar owners, is I bought a used Jaguar CD Player on E-Bay, it worked for about a week or month and died. The E-Bay Seller will do nothing about it. With the Normal Atari 90 day Warranty. Jaguar CD Player Without power supply, software or shipping box, see picture above. Sold Out
Tino F. of Germany "WOW, the cd drive" Tino bought a reconditioned Best Atari Jaguar CD Player. "looks like new..... very good condition, fast shipping, good working... really perfect!!! thank you very much for that great deal!!!!! I am very happy ;-) This is not my last order!!!! Best wishes from Germany:"
Used Atari Jaguar CD console. For parts or not working Seller did not specify a returns policy Final winning E-Bay Bid (9 bids) as of 03-26-14 $192.50 with free shipping
Justin G. of MS I got my refurbished Jaguar CD console yesterday and once again Best Electronics stands TRUE. You guys are a force to be reckoned with. Keep up the good work! Absolutely no complaints here!!!!!!! Justin's second feed back comment to Best Electronics.
Paul W. of OR Paul ordered one of Bests Reconditioned Jaguar CD Players. "The CD player works flawlessly, and as always, was packaged to perfection." Each New and Reconditioned Jaguar CD Player Bests sells, comes with Bests Atari Tech Tips information sheet to extend the useful life of any Atari Jaguar CD player. This Tech tip sheet is based on the Atari Jaguar CD Players sent in Best for repair, that could of been prevented by these Best Tech tips. "The included tips tell me how most of them were broken ..lack of common sense and basic mistreatment. Most happy with my purchase!"
---
Atari Jaguar CD Repair Service
Best Electronics Repairs Atari Jaguar CD Drives. Please Via E-Mail:

bestelec@bestelec.digitalspacemail8.net

for details and costs.
---
Unique Atari Jaguar Collector Item! The Jaguar Launch CD, was a Audio and Visual CD that was given out to Atari Large Buyers (Chain Stores) of the Jaguar systems! It was used to display and show the capabilities of the Jaguar Multi Media System! In a CD Jewel Case. Sold Out

---
Subject: Jaguar Console Red Screen of Death lock up.
Symptom 1. Jaguar console was working fine. One day I was changing a Jaguar Game cartridge and got the Jaguar normal boot up screen with Atari logo and sound and then the screen turned all Red and the Jaguar locked up. Every Jaguar Game cartridge after that gets the same Red Screen of death
Symptom 2. Got a used Jaguar console on E-bay, every known good Jaguar Cartridge I try to use on this Jaguar console gets the Red Jaguar death screen.
Symptom 3. I can get some of my Jaguar Game Cartridges to boot up if I put a little pressure on the front or back side of the Game cartridge when turning on my Jaguar. But as soon as I let go of Jaguar Game Cartridge, I get the Jaguar Red Death screen.
Possible Causes for this Jaguar boot up problem.
1. A Jaguar Chip / Electronic motherboard component failure.
2. Using the wrong non Atari Jaguar Power Supply and possibly damaging the Jaguar console.
3. Bad Jaguar game cartridge or Foreign material on the Jaguar Cartridge gold edge card fingers or foreign maternal wedged into the Jaguar cartridge connector cavity.
4. One of the more common failures we at Best Electronics see, that causes this symptom is a damaged 104 pin Jaguar Game cartridge connector.
How to inspect for the fourth reason on the above list.
Items needed: Magnifying glass and Very Good bright Light source.
Instructions: Shine the bright light on / into the 104 pin black rectangular long connector inside the Jaguar Cartridge connector well. On the Black long rectangular Jaguar cartridge connector, you will see a very long rectangular center slot and a shorter (about ¾ of inch long) rectangular slot down the middle of this Jaguar cartridge connector. Both Jaguar connector slots have Gold Plated very thin crescent shaped slide contacts on either side (top and bottom sides) of this connector.
Using your Magnifying glass, inspect the length of the Jaguar connector for damaged, bent or smashed down (the most common symptom) gold plated very thin crescent shaped contacts. It only takes one of these 104 very thin damaged contacts to cause the Jaguar Red screen of death. You will usually see one or more of the thin gold plated contacts smashed down to the bottom of the Jaguar connector housing.
The most common section of the Jaguar connector we see more damaged crescent shaped gold contact(s) is in the short ¾ inch length section of the Jaguar Cartridge connector body.
A quicker method of narrowing down where you might have damaged Jaguar cartridge thin crescent shaped contacts.
Notice on the top surface of the Jaguar 104 pin Cartridge black connector body, behind each thin gold plated crescent shaped contacts in the connector body slot is a Very Very tiny micro square opening set back about 1/64 of an inch away from the edge of the Jaguar connector long and short slots. In each of these Micro square openings you can see (using the Magnifying glass) end / top tip of the gold plated crescent shaped contact. It basically looks like a tiny dot of Gold in the Micro square opening. So a quick check of the 52 (per side, 104 total) Micro square openings for any missing Gold dots (very top of the crescent shaped contact) will tell you where you have a damaged, missing or bent Jaguar Cartridge leaf contact inside the Jaguar connector.
What caused this Damaged to the Jaguar cartridge thin crescent shaped contacts?
Some early / first produced Atari Jaguar Game cartridge Gold plated Printed Circuit board edges did not have two beveled (rounded) edges (so it would gently slide into the gold plated Jaguar cartridge connectors) on printed circuit board end that inserts into the Jaguar connector Some had a square or rough end that damaged / smashed down the Jaguar thin gold plated leaf game cartridge contacts.
Other reasons:
Thick Gold Plated contacts strips / fingers (end of the Gold trace with a square metal end on it) on the Jaguar Game Cartridge Printed Circuit Board (PCB) edge. Without the same beveled edge as the base PCB board material, these sharp right angle metal traces would dig into the crescent shaped mating contact surface (like a tiny straight blade screwdriver end) and again damage or collapse the crescent shaped thin mating gold contact..
Jaguar Game cartridge Inserted into the cartridge connector at a slight angle.
Foreign Material (paper, lint, hair, dirt) on the end of the Jaguar game cartridge gold plated edge card connector trace(s) when inserted onto the cartridge connector.
Is it possible to pull out or re-bend back the damaged Jaguar Cartridge crescent shaped thin gold contacts?
We have found that it is almost impossible to pull out or re-bend out a damaged Jaguar thin crescent gold contact. It would be like trying the flatten out a very very thin paper clip, almost impossible given the tiny space within the Jaguar cartridge center slot.
How to prevent this from happening in the future?
Inspect all of your Atari Jaguar game cartridges for non beveled PCB boards edges, thick gold plated trace ends without beveled edges, foreign materials or damaged (notched) PCB ends.
Sand or file down any square or slightly / under beveled Atari Jaguar game cartridge PCB edge card ends to a smooth beveled or round surface. Make sure you fully clean off any sanded or filed off maternal off the ends of the Jaguar cartridge PCB end before you insert them into your Jaguar cartridge connector.
What to do with your Jaguar console with a damaged cartridge connector?
We (Best Electronics) have found that in about 90 to 95 percent of the cases we have seen (this assumes the Atari Jaguar did not have any other problems before the Jag connector was damaged and the damaged connector(s) pins did not short out and cause other Jaguar motherboard circuit problems), replacing the damaged Jaguar connector will bring a Red Screen Jaguar back to fully working Jaguar console again.
To replace the Atari Jaguar 104 pin Game is not for the average Atari user with standard soldering experience. The Jaguar Surface Mount Technology (SMT) motherboards use very small diameter Jaguar game cartridge connector thru holes. Using standard Solder sucking tools or solder wick will usually not fully remove all of the solder in the Jaguar cartridge connector pins / small pass thru holes. Using standard solder irons (with uncontrolled temperature settings) will also over heat these tiny solder pads and thin traces around the 104 pin Jaguar cartridge connector pins and will usually cause the small cartridge connector hole pads to pull off the PCB. Just one (out of the 104 pins on the solder side of the Jaguar motherboard) lifted Jaguar cartridge connector hole pads, pulled copper plated thru hole trace (hidden solder left in the connector pin hole when removing the old damaged Jaguar Cartridge connector) or cracked circuit trace on the bottom or pulled top trace (un-removed hidden solder in the top of the hole directly under the Jaguar connector body) can mean instant death to a repairable Jaguar motherboard.
On a scale of 1 to 10, the tech skill level required to do this Jaguar Cartridge connector replacement is a 9 to 10 range. A good very experienced SMT Tech using U$D 500 – U$D 1000+ soldering removing equipment would find this Jaguar cartridge connector removal and replacement Job an easy one. Not to discourage you from repairing your Jaguar Motherboard yourself, but we have seen so called experienced Atari Techs butcher / damage a repairable Jaguar Motherboard to where it ended up as a scrap in the trash can.
If you know somebody with the proper SMT experience, Best Electronics has the new Atari Jaguar OEM 104 pin Cartridge connectors in stock. Cost is U$D 15 each.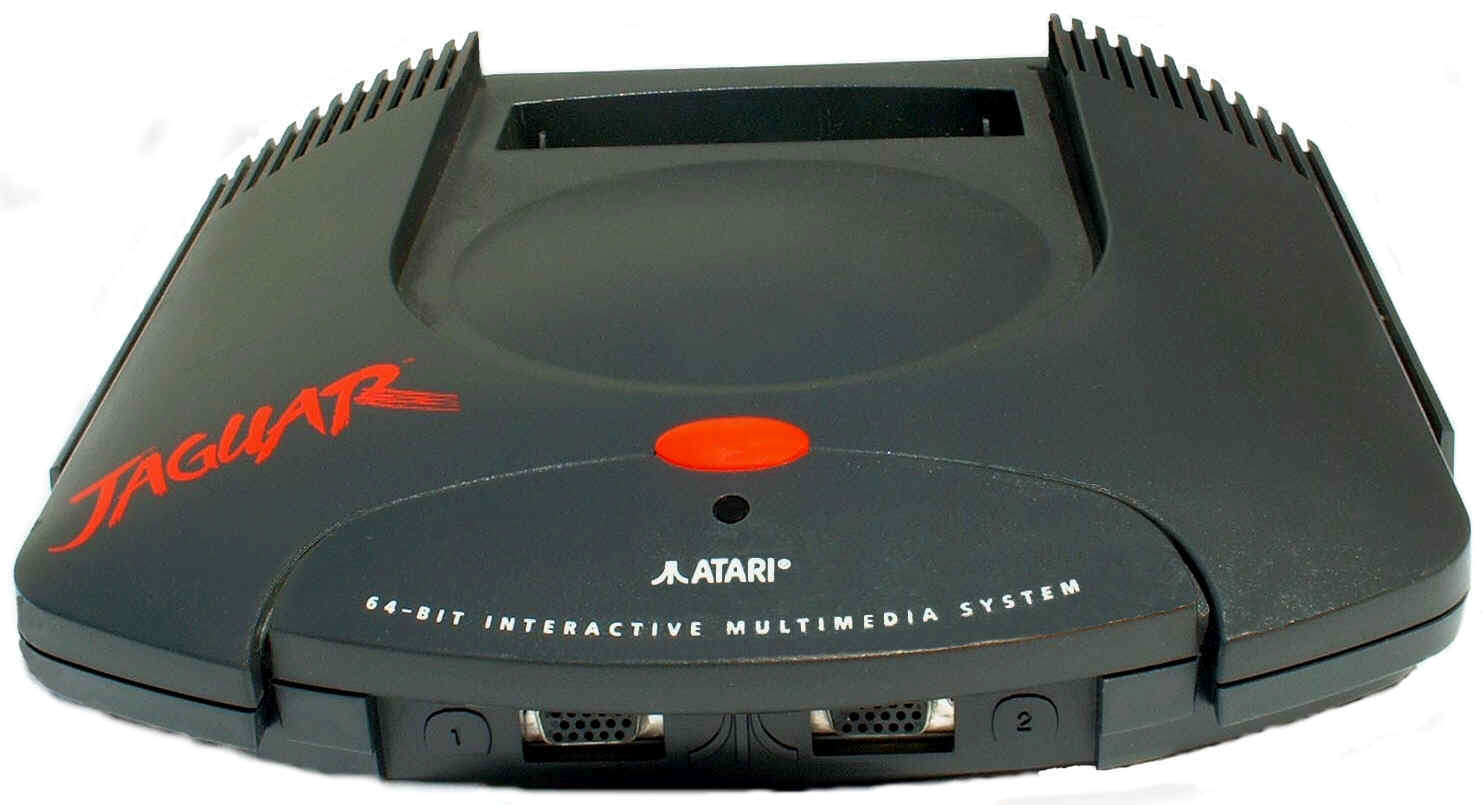 ---
Add Best Electronics All Atari Web site to your Internet Explorer Favorites folder.
Copyright © 2002 CompanyLongName
Best Electronics in the Atari business since February 1, 1984.
This page Last modified: July 16, 2022
Phone: 408-278-1070 (1:30 - 5 PM, PST, M - F)
Current Pacific Standard Time is:
E-Mail:
bestelec@bestelec.digitalspacemail8.net

Because of the big volume of Spam E-Mails we receive everyday, we had to install E-Mail Spam filters on our server. When sending an E-Mail to Best, Please put the word "Atari", Atari item or Atari part number, Atari Question or Atari Sales inquiry in the Subject line. E-Mails with the typical Spam subject matter like: Urgent, Must read, Regarding, FWD, HTML Code, Blank subject line (RE:) or other SPAM E-Mail Subject lines you receive, will be automatically deleted on our E-Mail Server and never reach us.

After sending your E-Mail to us, if you do not hear back from us within a day or less, please resend your E-Mail inquiry with a different Subject matter information or from a different E-Mail address. We do

100% respond to every Atari E-Mail we receive. But sometimes Spam Filters on your Internet Service Provider or your own personal E-Mail Spam software filter you have installed may delete or send our return Atari E-Mail to your Trash can.