No, you did not miss an On Line Order form!
We do not have an automated ordering system on our Best All Atari Web Site for a couple of Good reasons:
Based on 38 years of processing World Wide Atari Mail orders and at least 20+ years of Internet Atari Sales, in about 50% of the Cases or More we find that people order the wrong Atari replacement parts, not enough, use the gun shot method of Atari repairs and order too many of the right part or wrong parts or are expecting something the Atari Part or Atari Product will not due (like fix a particular Atari problem).
We prefer to talk, Via
E-Mail:
bestelec@bestelec.digitalspacemail8.net
, Phone or E-FAX) to our Atari customers (and get a repair or product history or what you are trying to do) and make sure you getting the Right Atari Replacement Parts / Items the first time. I guess you can say the Old fashion way of doing business for the last 39+ years, in this Modern World. This saves you lost time, frustration, wasted money and the extra return Shipping costs back to us for wrong Atari Parts / Items and for us the Hassle of Crediting back and Reshipping out orders the second or third time. We like to get our Atari orders to our Customers right the first time! This is the basic Company Principles that have keep us in Atari business for the last 38 years.
Use our 38 years in the Atari business and our built up Atari Product Knowledge base to your advantage. Based over 13,000+ Atari orders Shipped over the years, Repairs, Phone Calls, Faxes and E-Mails over the years, we know what you will need to Repair, Upgrade or Replace just about any Atari Consumer Atari product made. When you go down to your local Auto Parts store to get a replacement automotive part for your car the first time, you always ask questions of the auto parts salesman like, are there any tools I will need? what other supplies do I to need?, is there anything else that should be replaced at the same time? and so on. These questions only save you trips back to the Auto parts Store!
One of the things we hate to hear back from our Atari Customers is, we just bought this Atari item / product (without talking to us) from you, but we forgot to order ......... from you, we ordered the wrong Atari item or it did not fix the Atari problem!!!
We are known to honestly suggest you get More and Less or Different Atari Replacement Parts / Items based on the input from you, and in some cases Not to buy the replacement part at all (not worth repairing, sometimes a New Atari Product or Reconditioned Atari items are warranted in your case or you are just wasting money). Many times we will suggest a couple of easy Atari Tech tests you can do on your Atari Product / item before you order, to see if you have pinned down the problem area properly.
We have not been in Atari part business for over 38 years because we have tied to Over Sell more Atari Parts / Items than you need, just the right parts / items you will need, the first time.
On Line order forms are Great for the Internet Seller, Clean simple, no customer support required, if you order the wrong items, too few or too many do they really care? But can you really tell what kind of 1 - 4 year old typical Atari Internet company you are giving you Credit Card information to, is it a teen age internet wiz kid working out of his House/Garage or somebody in a different country with a US Postal address or worse!
---
Typical Questions and Answers we get from our New Atari Customers:
Q. Are the Atari items on your Web site really really in stock?
A. Yes, I would say that 98 to 99% of the Atari items listed at our Best Web site are in stock. Occasionally we sell out of an Atari item (1 out of 5,000+ Atari items in stock) and just forget to update the Best Web site for that one Atari item. I understand why people ask this question. Many people have found new internet Atari web sites that list Atari items that are not in stock or only have one of that item that quickly sell out!
Q. Are the Atari items listed on your Web Site really New and how can that be some 38 years latter?
A. Unless other wise stated (reconditioned, used or loose), all Atari items on our web site are New. As we cleared out the 4 to 6 different Atari warehouses over the past 20 years in Sunnyvale California, we bought thousands of pallets of new Atari Products, OEM Atari replacement parts, Atari Accessories, Atari Collector items, Atari Corporate Headquarters items like Prototype Atari products, Atari Engineering items and now have them in our different Atari warehouses. Many Atari items we have in stock we have a lifetime supply of and some more popular Atari items we do sell out of (see Catalog Addendum) and they disappear into Atari history.
Q. A Friend / Brother / Sister who bought from you in the past, recommended I check out your Web Site and buy from you! Do you really have all of the Atari items they says you have in stock?
A. Yes a good percentage of our Atari business over the last 39+ years has come from Atari Customer Referrals / Recommendations from past Happy customers and yes all of the Atari items they say we have in stock are really in stock! According to our busy Atari Accounting department, our four oldest active Best Atari Customer account numbers are BT00149, BT00179, BT00294 and BT00295 that have been buying from Best Electronics for their Atari items / needs for close to 29 to 32+ years now!
Q. Do you ship Atari orders to International Countries?
A. Best Electronics has been shipping Atari orders all over the world for over 30+ years now.
Q. I notice that have afternoon office hours, why? Click here for hours
A. Over the last 15 of 38 years in the Atari business, we have worked a split day, Afternoon office hours (for E-Mail and phone calls) and nights (sometimes all night) to pack and invoice Atari orders. Using this split method of work, we found that we can keep up with the volume of Atari orders we receive each day and also turn your Atari orders around within 24 hours or less! One of the standard comments we get back from our New first time Atari customers, we were amazed / impressed how fast we got our Atari order from you. Hint: If you E-Mail us during our normal afternoon office hours below (M - F), you will be impressed with how fast we reply back to you. Yes we do also answer your Atari E-Mails on Weekends too (E-Mails down loaded and answered at least once a day on weekends).
Q. A friend said you helped him fix his faulty Atari product.
A. Yes we have been helping Atari owner's fix their Atari products for 39+ years now. To properly help you fix / repair your Atari product, the more information you an give us (E-Mail or Call in) about your Atari product problems, the better the chances we can help you Diagnose and fix your Atari problem the first time. Here is a short list of typical questions we need the answers to:
What is the model number of the Atari product? (of the 20 to 30 different Atari models)

If you do not know or can not find the Atari product model, describe it to us.

What are the exact Symptoms you are getting?

Are you trying to install or reinstall the Atari product for the first time?

Has this problem all of sudden happened, it has been getting worse or it was working fine before?

What were you doing when the problem started?

Do you have and are using the Atari made Stock Power supply for the product?

If yes, what is the Atari Stock Power supply part number.

What have you done to the Atari product so far?

Has anybody else been inside the Atari product that you know of?
Q. "Will you charge my Credit Card account immediately" and ship my Atari order weeks latter?
A. In about 98 - 99% of the Atari orders we have taken and shipped in the last 38 years are shipped the next working day, we bill your Credit Card the day your order is shipped only.
Q. "What if an Atari item on my order is out of stock and is coming in Will I still get charged for it?"
A. We only bill your Credit Card for what is shipped in your Atari order only. No pre-billed back orders.
Q. "How many weeks do you hold Atari Mail orders waiting for US (only) checks to clear?"
A. Unlike other Atari Dealers on the internet, we ship all Atari Mail orders within one to three working days after they arrive here.
Q. I would like to Place a Mail order but I do not know what the shipping charge is to my location in the US.
A. We do have a Min. normal Atari order of $20 plus shipping and a Min. Prepaid (Mail Order) order of $15 plus shipping. With over 5000+ Atari Items and Replacement Parts in stock and every Atari owner orders slightly different Atari items from us, almost no two Atari orders in a row we have shipped in the last 38 years will weigh exactly the same. It is best to contact us (E-Mail or Phone) with the Atari items you want and your ship to address (Zip code / or International location), so we can give you a shipping quotation. If already know the approximate Weight of your Domestic Atari order, then just go the USPS Web site and look up the Priority Mail charge from our 95112 Zip code to your Zip code.
Q. "Do you Maintain a list of Credit Card numbers on file?"
A. For Security reasons, we do not Maintain a list of our customers Credit Card account numbers for more than a few weeks. So If you have not ordered from us in a few months, you will have to give your Credit Card details again. For steady Best customers who place orders with Best on a regular basis, with their permission, we do retain Credit Card information.
Q. "After I place my Atari order, how long before my Atari order is shipped to me, and how long will it take to get to me?
A. 98 - 99% of the Atari orders we take, are shipped the Next working day typically. Domestically we ship Priority Mail (2 - 3 three working days) or Surface Mail (5 - 8 working days). International orders delivery times vary by Country, Shipping method and Local Customs processing time.
Q. "Why do you not just Flat rate your shipping charges like other Atari Dealers on the internet do".
A. That would mean in 50% of the cases you are over paying for your shipping charges and subsidizing somebody else's Atari shipping charges. Some Internet companies add extra charges (Handling charge) to the your shipping costs, so the total freight charges you pay, become a profit item / center for them. We only charge you what the United States Postal System charges us to get your order to you.
Q. I notice a lot of your Best Web site pages are Not updated very often. Are the Atari prices listed current?
A. Correct, Many of our Best Web site pages do not get updated very often. Unlike others Atari companies on the Internet with limited Stock levels (sometimes as low as one or two Atari items in stock per their web listings), Best has over 5,000+ Atari items in stock, in two different warehouses. So we do update the Best Web pages (and The Best Catalog Addendum) when we Sell out of an Atari item, about ready to sell out of an item (price increase) for ever or get a new Atari item in only.
Q. I have only used PayPal to pay for auctions in the past. How do I pay for my non auction related Atari order.
A. For Domestic Atari orders, we have stopped accepting PayPal payments. We have now switched to Google Pay payment method.
For International PayPal orders, because of International Banking laws most International Countries will not allow you to use the PayPal "Quasi-Cash" payment method. To pay for an International PayPal order, Log into your PayPal account. Click on the Send money tab. Under Recipient's E-Mail, Plug in Best Electronics E-Mail / PayPal account # (See PayPal account # at the bottom of this page). Next under Amount fill in the Base order amount in U$D's, with no shipping or Insurance. Under Type choose, Auction Goods (Non eBay). Click on the Continue button. Next Screen, Fill in the Winning bid (base amount of you Atari order, less shipping and insurance). Next fill in the Shipping Charge and US Insurance Charge amounts. Currency is US Dollars. Under Item number, put in a dummy numbers like the date 111504 or numbers of your choice. Under Auction Site, Choose Other. Under Your Auction User ID, put in your Auction site ID if you have one, or make up one if you do not have one. In the Note section please refer to the last E-mail date we sent you with a break down of costs for your Atari order.
Q. I see you now accept Google Pay Payments for Atari orders. Since you do not have a On Line order form and shopping cart at the Best Web Site, how do I pay for an Atari order via Google Pay payment system?
A. Since we have over 5,000+ Atari items in stock, no two Atari orders we ship have the same exact Atari items or shipping charge for orders we ship all over the United States and World. This is one of the main reasons why we do not have an On Line order and check out form at the Best Web site. For Google Atari orders you want to place, we advice you to E-Mail us and tell us the Atari items and Quantities you want, your Google Confirmed ship to address. We will E-Mail you back a complete cost break down for your Google Atari order with shipping charges and also send a Google Pay E-Mail payment request with the same break down of costs for your Atari order.
The Above Questions are just some of the typical Questions we answer when you contact us before placing an order, which are not usually answered using an online order form. You can also get a Good feel for Our Atari Company and how we have been doing business for the last 39+ years, when you talk to us over the Phone or Notice how fast we respond to your Atari E-Mails (many times within minutes or hours after you sent them to us).
With Some Internet Companies (Great looking new Web sites), you would never place an On line order (Using their On line order form) with them if you actually called (or E-Mailed) and talked to them and get a real world feel for the company. The person answering your E-Mail or Phone calls would scare you off with their lack of Atari Knowledge, how they treated you as a new customer, how they answered or did not fully answer all of your Atari Questions. Many people are surprised when they use an on line order form, how good one site is and how bad another site is when it comes to customer service, receiving the items you wanted and in a timely matter.
---
If you feel you have a Straight forward Atari Credit Card order (or Mail order and know the shipping charges to your location) and do not need to talk to us, then you can just E-Mail in, Call in (hours and days below), Fax in / E-Fax or Mail in your US Domestic order to us with the following information:
Required Credit Card, Money Order, Internet or Mail order Information:
Best Customer number (if you are placed a Best order within a year and have not moved)
Full name on the Credit Card
Ship to address
Credit Card Bill to address (if different that ship to address)
Phone number (in case your package comes back to us)
E-Mail address
Credit Card information, including expire date and Last 3 digit number Code on the back side of credit card signature line (we can not accept Euro debit cards)
For Domestic and International PayPal orders please read above PayPal Questions and Answers.
For Domestic and International Google Pay orders please read above Google Questions and Answers.
For Domestic Atari Mail orders please read the above Question and Answer.
Imprinted US Personal check with the same Ship to address or Money Order in U$D dollars Drawn on a US Bank.
How you want the order sent (Air Mail, Express Mail, Surface Mail or other)
List of Atari items with Qtys and Prices
---
Here is some other General Best Electronics Information:
672 Commercial Street · San Jose, CA 95112-1406
Voice (408) 278-1070 · (1:30 - 5 PM, PST, M - F)
Caller ID # required on all phone calls to Best
Current Pacific Standard Time is:
Web Site: http://www.best-electronics-ca.com
EFax: (815) 364-3703 (FAX's to this FAX number will send a Digital file to our E-Mail Account)
We Ship USPS (Domestic), USPS Air Mail (International)
---
We accept Visa, MasterCard Credit Cards
(Domestic / International) (Minimum Credit Card Sale $20 plus shipping)
Using a Debit card only
If you plan to set up a new Google Pay account,
Google requires it has to been done on an
android phone only!
Minimum Google Pay Sale $20 plus shipping
(Domestic) PayPal (Not accepting at this time)
(International) PayPal (Minimum Sale $50 plus shipping)
PayPal account #: bestelec@bestelec.digitalspacemail8.net
New Google Pay account #: bestelecbestelec2@gmail.com
Our 39th year in the Atari Business!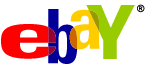 Feed Back Rating: 1,452 Positive, 0 Neutral, O Negative
540+ Verified Buyers
---
Best International Atari Customers shipping Information Tip
Whether you are considering placing your 1st International Atari order with Best or you have been placing International Atari orders with Best Electronics for the past 10 to 20+ years, this New International Shipping Best Information / Tip may save you money on your International shipping costs to your International location in the World and may get it to you faster. You may use this new shipping method on all International orders you place with other US companies in the future. Also there are some small US companies that simply do not want to do the extra paper work required for International shipments or have never done it before, so they automatically turn down International orders. Of course your International Atari order should be large enough to justify the extra costs involved with getting International orders to you.
For the last 20+ years some of our International Atari customers have had their Atari orders shipped to a location within the US. What they are doing, is they are having their Atari orders shipped to what known in the shipping Industry as "Freight Forwarders" that specialize in shipping small domestic shipments all over the world. Most people when you say International Freight Forwarders they think of International large shipping companies like FedEx, UPS and DHL. If you have ever tried to ship a single International package out thru FedEx, UPS and DHL without a Corporate Account, you end up paying the highest shipping rates those companies publish / charge. Basically those shipping costs are simply not cost effective for you.
But this is not the case here. The Freight Forwarders we are talking about are very small US companies (there are thousands of them located all over the US) who take a lot of small customer orders and consolidate them into large shipments to an International Country. Because of the volume of orders they Internationally ship out every day, they get cut rate / lowest shipping rates thru FedEx, UPS and DHL that those International shipping companies offer. These small Freight Forwarders do all of the normal shipping documents and also US Customs and International Country receiving Customs paper work for each Individual order they process.
Of course there is an extra charge for this Freight Forwarding service which has to be weighted against the High cost of United States International Postal shipping rates to your International location. But all of our International Atari customers who use this type of service (for 10 to 20+ years now) seem to be very happy with the Freight Forwarding US services they use and any extra charges they pay. Whether it is the possible equal or lesser shipping charges compared to the US Post Office International shipping charges, easier Incoming Customs Fees or the International package is delivered by FedEx, UPS and DHL in your Country, your International Post Office or delivered by another local Freight Forwarder company local delivery service in your International Country, Best is not clear on this point and depends on each different US Freight Forwarding company.
Some International Post Offices like Ireland, have a Freight Forwarding Company in the US, they have already made arrangements with, to handle their US Packages shipped to Ireland. So you might want to contact your Post Office 1st to see if they have the same type of arrangement with an US Freight Forwarding company here.
So before you place your 1st or another International Atari order with Best, you might want to do some research on the Internet for Small US Freight Forwarders. Also get referrals from your friends that do a lot of International ordering of products for themselves or check the Internet for feedback / reviews on the US Freight forwarding companies you are considering using.
Some Best Information Tips on doing your Internet Search / Research
1. Try not to use any Freight Forwarders located in the State of California. Best is required to collect CA sales tax (between 7.50% to 12% depending the exact CA city) on any Atari orders shipped to CA location.
2. Try to select a Freight Forwarder company that is located in Major US City that has an International Airport that the International shipping companies like FedEx, UPS and DHL fly out of.
3. If your International Country location is like Australia, New Zealand, Japan or other Far East Countries, try to use a US West Coast states Freight Forwarding company. The same goes if your International Country is in the UK, Germany, Austria or another Euro location, try to use a US East Coast Freight Forwarding company. Shipping an Atari order (via the US Post Office) across the US to an East Coast Freight Forwarder, the shipping cost is very little, compared to a West Coast Freight Forwarding company shipping (via FedEx, UPS or DHL) your International Atari order across the US to a FedEx, UPS and DHL East Coast hub, then a second a FedEx, UPS and DHL shipping charge to ship it to an Euro Zone location. The same goes for South America International Countries, try to use a lower US Gulf Coast States Freight Forwarder.
When setting an account with a US Freight Forwarder, they usually require:
1. Credit Card, PayPal or other payment methods for the new account.
2. To get you an International shipping / final cost / for your Atari order they will need the Final Atari items (and total cost for them) you are buying from Best with ship weight on the order. Which Best will give you a shipping quote on. The Atari order Items and US shipping charge to the US Freight Forwarder you will pay direct to Best Electronics.
Once your account is set up, the US Freight Forwarder will give you a unique Customer number and a US ship to address. In most cases, your name and your Freight Forwarder customer number, full ship to address in the US, must be on the shipping label we put on your Atari order. Best Electronics must have the Freight Forwarders US Ship to Zip code 1st to provide you an US Atari shipping quote on your Atari order.
This Best International Shipping information was inspired by the current (2019 to 2022) dispute between the US Post Office and the Australia Post Office. The US Post Office has removed the US shipping costs to send any Atari orders to Australia from their Web site International shipping cost rate charts. So our Australia Atari customers have not been able to place any Atari orders with Best for the time frame above.
Using the Best provided Freight Forwarding information above, two of our New Australian Atari customers have already placed Atari orders with Best this week.
---
Add Best Electronics All Atari Web site to your Internet Explorer Favorites folder.
Copyright © 2002
Best Electronics in the Atari business since February 1, 1984.
This page Last modified: February 05, 2023
Phone: 408-278-1070 (1:30 - 5 PM, PST, M - F)
Information update, our original (33+ years) Best Electronics phone number (408) 243-6950 has been forwarded to our
current Best Phone number for over 20+ years now. Since that old Best phone number is only listed on some very very old
Atari flyers and the Best Rev. 10 all Atari catalog, the amount of phone calls we get on that old phone number are now down to 1 to
2 per a 6 to 8 month period. So Best will drop / discontinue that phone number as the 1st of 2018.
Current Pacific Standard Time is:

E-Mail us at:

bestelec@bestelec.digitalspacemail8.net

Because of the big volume of Spam E-Mails we receive everyday, we had to install E-Mail Spam filters on our server. When sending an E-Mail to Best, Please put the word "Atari", Atari item or Atari part number, Atari Question or Atari Sales inquiry in the Subject line. E-Mails with the typical Spam subject matter like: Urgent, Must read, Regarding, FWD, HTML Code, Blank subject line (RE:) or other SPAM E-Mail Subject lines you receive, will be automatically deleted on our E-Mail Server and never reach us.

After sending your E-Mail to us, if you do not hear back from us within a day or less, please resend your E-Mail inquiry with a different Subject matter information or from a different E-Mail address. We do

100% respond to every Atari E-Mail we receive. But sometimes Spam Filters on your Internet Service Provider or your own personal E-Mail Spam software filter you have installed may delete or send our return Atari E-Mail to your Trash can.