Best Electronics Latest Atari Product Lynx I and II NiCad Battery Pack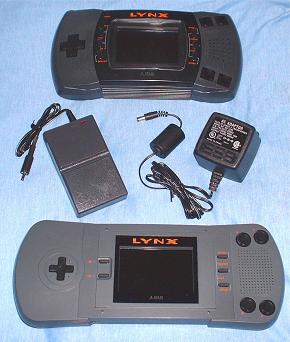 Specifications:
Weight: 10 oz. (Atari 6 "D" battery pack 40 oz (2 ½ pounds))
Typical Battery Pack Life: 2 3/4 TO 3 1/4 Hours Continuous Use. Exact battery life between charges, depends on how many times you change Lynx Game Cartridges.
Built in belt clip with 2 foot 5 inch cable
Full Recharge time: 6 - 8 hours typical
Smart Charge Technology built into battery pack, prevents over charging.
Supplied with a 110V external charging Power Supply, German and UK 220V - 230V Power Supplies in stock!
Dimensions: 4 L x 2 3/8 W x 1 ½ inches
Now shipping with an New improved Right angle power plug. The Best Electronics Lynx Power pack Exclusive right angle power plug lessens the chances of damaging the Lynx I or II internal sub miniature power receptacle, one of the more common failures on Lynx hand held consoles!!
Price: $19.95
Another Atari Product by the 25 year Atari company!
---
Add Best Electronics All Atari Web site to your Internet Explorer Favorites folder.
Copyright © 2002 Best Electronics
Best Electronics in the Atari business since February 1, 1984.
This page Last modified: May 22, 2013
Phone: 408-278-1070 (1:30 - 5 PM, PST, M - F)
Current Pacific Standard Time is:
E-Mail:
bestelec@concentric.net