Best Electronics
Specializing in Replacement Parts and Accessories for all Consumer based Atari Game Systems and Atari Computers for the

One of the more common Atari Questions / E-Mails we get, do you really have that Atari part or Atari item in stock. I have checked the world wide Internet and you are the only one that lists it? I noticed that your that your Atari web page(s) have not been updated (bottom of each Best Web page has a last updated date) for weeks, months or years? When we cleared out the local Atari Sunnyvale Warehouses here over a 10 to 15 year period, we hauled in thousands and thousands of Pallets of Atari Goods. Some Atari items we have a lifetime supply of (hence why the Best Atari web page for that product never gets updated) and other Atari items have sold out fast to the world wide Atari users and collectors.
---
Bests Atari Hall of fame A little background into why Best Electronics was started 33 years ago and a short list of Best Exclusive made Atari Products, Atari Upgrade kits, Replacement and Upgraded Atari parts Best has developed / produced in the last 33 years in the Atari business. See why some of the Best made exclusive Atari items and stock Atari products we carry, even show up on E-Bay after they are purchased direct from Best Electronics and resold with a big mark up by E-bay Atari sellers!
After 12+ months work, Best Electronics is releasing another upgraded Atari product for 2017. The Best 2nd Generation Enhanced / Upgraded Custom made Atari Composite Video Cable for Atari 8 bit Computers
After 10+ months work, Best is releasing its latest Atari Upgrade part for the 35+ year Atari designed CX40 Joystick. See why Best went back to a 1982 Atari Engineering designed CX40 part to inspire its latest Upgraded / Improved CX40 Lifetime replacement part.
Where the average Atari company would of given up over a year and 7 months ago, looking for a replacement / upgraded Atari CX30 Paddle Pot. Best would like to thank the hundreds and hundreds of patient world wide Atari CX30 Paddle users who have waited and inquired over and over for the last 19+ months about that status of Bests Super Pot search. Read what Best Electronics went thru searching the world for a new 2nd Generation CX30 Pot vendor. What sounds like a very easy Atari part to find, ended up being a very very long extended search (the longest in the 33 year company history) for Best Electronics.
After over 8+ months work, Best is releasing its latest exclusive Atari upgrade. It is a 2016 Upgraded / Improved / Licensed version of a bench mark / proven Atari 800XL 256K Ram Upgrade, 1st released in 1990.
After over 6 months work, Bests New and Latest Gold controller Upgrade for a troubled Atari 7800 Joystick (like the Atari CX40 and CX52 Joystick problems which Best has fixed) with a shaky past. If you liked Bests CX40 Joystick lifetime Gold PCB boards, Upgraded Gold Lifetime Atari CX40 Joysticks and Lifetime Atari 5200 CX52 Gold Joysticks you will love this latest Atari 7800 Lifetime controller upgrade.
After 8 months work, Best's latest 2016 Atari 1200XL Keyboard Upgraded internal replacement Mylar for an Atari keyboard with almost a 100% Failure rate!
---
As you will see, we keep the Best Atari Web site current and up to date for all Atari Consumer products we support.
The World Leader in Atari Parts and Atari Supplies. On February 1, 2017
Best Electronics started its 33rd year in the Atari business!
---
Love what you see at the Best All Atari Web site? Click on the Favorites button below to add Best Electronics to your Internet Explorer Favorites folder.
---
The Perfect Holiday / Birthday Gift for that Atari Person.
---
Best Electronics
was Voted

"The Best
Atari
Supporting
Company"

in the World. By World Wide Atari users, in the Independent online,
MyAtari
2002
and
2003
web site Surveys and 1st Runner up in the
2004
Survey! Survey was not run in 2005 - 2016!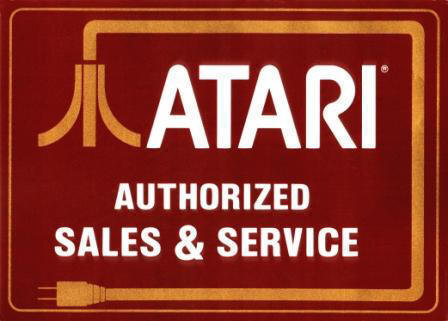 ---
All comments are spontaneous unsolicited Best customer feed back comments and are posted here with the permission of each Best customer.
Jim F. of AZ. Jim ordered two sets of Bests exclusive made CX52 Gold dot Lifetime upgrade parts for two bad Atari 5200 CX52 carbon dot Joysticks he had. "Thank you, thank you, thank you! The order of the 5200 Controller Replacement Parts (gold) arrived quickly with exactly what I ordered. Best of all, in no time flat my two Atari 5200 controllers were fully functional! I used rubber cement, as your site suggested, to secure the flex circuits. Once everything was back together, they worked! No fiddling needed. Galaxian, here I come!"
Aaron L. of TX. Aaron has placed 3 to 4 different Atari orders with Best Electronics. This time Aaron wanted take advantage of Best's CX52 Exchange Joystick program (the most cost effective method) and sent in two CX52 Joystick cores for exchange for some of Bests Reconditioned / Upgraded CX52 Gold dot Lifetime Joysticks "Wow! These CX52 Gold Joysticks have completely exceeded my (high) expectations! They are a pleasure to use and make the 5200 as it should always have been. Thanks for your continued efforts on this front! Realsports Baseball is so much fun to play with these joysticks!!" Aaron did notice a minor problem on his 5200 console, where the game cursor on some 5200 games would not go to the far right. He read the Best CX52 Joystick trouble shooting sheet that we include with each Best CX52 Gold Joystick. One E-Mail back and forth to Aaron, Best concluded that his 35+ year Atari 5200 console had drifted off the Atari Factory 5200 port settings very very slightly. So Aaron arranged to Call Best Electronics with his 5200 console near the phone and Best talked him thru the very very minor port adjustment Aaron had to do on his old 5200 motherboard. A total time on the phone of less that 5 minutes and Aaron's 35+ year old Atari 5200 console was again back to the Atari 5200 Factory port settings. All of Aarons 5200 game cursor problems of not going the far right went away.
James R. of CA James placed his very 1st Atari order with Best in early May. It was for a New in the box Atari 65XE Computer and the Best Rev. 10 all Atari catalog. He placed his 2nd Atari order for some New boxed Atari 8 bit software, a New boxed Atari XM301 Modem and an Atari collector pin mid May. Mid June he placed his 3rd Atari order for a reconditioned Atari XF551 Disk Drive and a New box of Verbatim 5 1/4 DSDD Floppy disks. "I received the floppy drive order this evening. So happy!!! You guys really did put the 'best' in best-electronics!! Thanks a million!!!"
Davis L. of Canada Davis placed his 1st Atari order with Best Electronics. He ordered some New replacement drive belts for his Atari 1010 program recorder. A very very hard to find New 63 Ohm Atari OEM 400/800 internal replacement speaker. An impossible to find New Atari 1027 Printer Ink Roller and the Best Rev. 10 220+ page all Atari Catalog.
"Got my order yesterday and was extremely pleased - love the catalog! It arrived in less than a week from the west coast of the US to east coast of Canada."

Matt M. of WA On placing his 3rd in a row Atari order for the month of May with Best Electronics, Matt wanted to order the Mega Touch ST Keyboard Key Cap springs that stiffen up the mushy ST keyboard key caps. Best recommended that he would be much better off getting the Best TT Touch 1040STE Keyboard internal Silicon upgrade cups. "Installed those rubber cups on my STE's keyboard this morning — BIG improvement! Thanks!"
Kimmo P. of Sweden Kimmo contacted Best, a couple of E-Mails back and forth. He placed on Atari order for one of Bests Custom made 2nd Generation ST Multi Sync adapter cables, a HD 15 gender change for the Best cable, 1 each Best Atari Hong Kong, and Taiwan made STM1 Mouse rebuild kits. "Thank you very much! I received the products yesterday. Excellent quality!
But I found another LCD TV that does work in all three resolutions and it is not listed in table of supported monitors on your site. You may want to add it. I have not found the supported horiz. and vertical frequency range in the documentation, but the model is Denver DFT-1904. It has a 19" inch widescreen display. The display cannot be rescaled to 4:3 in PC mode, but it autoscales the picture in a nice way so low res. looks fine anyway."
N. Gabriel of Romania Gabriel purchased 2 of Bests recycled 1 MB PCMCIA cards for use with the Atari Portfolio (with adapter card) and his NC-100 Laptop. "Also good news, I've just formatted the two cards on my NC-100 and they are fine :) The price and the service is unbeatable! Well, now I have to search a Portfolio PCMCIA adapter. Thank you and best regards!"
298+ Additional Best Customer Atari Feedback Comments from all over the World
---
The Best Electronics State of the Art internal Upgrade for the
Classic Atari CX40 Joystick!
Also See Atari CX40 Joysticks upgraded with the New Best CX40 Internal Upgrade!
Atari Flashback2 New Owners. Did you know that there is an Internal Hack / User installed upgrade that will allow the New Fixed 40 internal game Flashback2 Atari consoles to use the over 400 to 600+ Atari 2600 Game cartridges? It does require you open up (Break the Warranty seal) your Flashback2 Console and solder wires to the Flashback2 motherboard. Best Electronics is listed in this article and the only one in the world to have the New Atari 2600A Cartridge Guide assemblies ($10, Limit one) in stock for this Flashback2 upgrade.
---
I over paid for an
Atari item! E-Bay is a great place for Atari Bargains, but over the last 10 to 12 years we have seen Atari E-bay bidders over pay for thousands of New and Used Atari items that have No Warranty at all, when Best Electronics has the exact same New Atari item in stock for less money with the normal Atari 90 Day Warranty (same Atari Warranty for the last 33+ years) and in most cases with cheaper shipping charges. So when you find an Atari item on E-Bay you are thinking about bidding on, suggest you come to the Best Atari Web site to find if Best Electronics has the same New Atari item in stock. Remember that not all of the over 5,000+ Atari items we have in stock are listed at this Atari web site, only the more popular ones we get requests for. If you can not find it on this all Atari web site, send us an E-Mail:

bestelec@concentric.net

The lesson here is, you should always check the Best Web site before bidding on any Atari item and do not get caught up in E-Bay Bidding fever or get caught by an E-Bay land shark trying to get over market value for a new or used Atari item. If you do have a problem with your Atari E-Bay item you won and it is sold as Seller does not offer returns, you can come to Best Electronics to get the Atari replacement parts or free Best Atari Technical advice on how to fix your ailing E-Bay Atari item.

Here are some recent samples of over paid or over priced Atari items we seen on E-Bay
Atari Lynx Ninja Gaiden III 3 Brand New Video Game.
Seller does not offer returns
Current 3 day E-Bay auction as of 06-23-17. Buy it now for $49.99 plus $3.00 shipping
Bests New in the Shrunk Wrapped box Atari Lynx Ninja Gaiden III game with normal 90 day Atari Warranty. $19.95 plus max. US shipping $7.15
Used Lode Runner (Atari 400/800/XL/XE, 1983), no box, no owners manual.
Seller does not offer returns
Current 3 day E-Bay auction as of 06-23-17. Buy it now for $26.99 with free shipping
Bests New in the Shrunk Wrapped box Atari (XL /XE Computers only) Lode Runner game with normal 90 day Atari Warranty. $29.50 plus max. US shipping $7.15
Ishido The Way of Stones Complete Atari LYNX Manual Game Box Video Game System. 30 days money back or item exchange, buyer pays return shipping Current 18 day E-bay auction as of 06-23-17. Buy it now for $89.95 and $3.95 shipping

Bests New in the shrunk wrapped box Atari Lynx Ishido Game with normal 90 day Atari Warranty. $14.95 plus max US shipping $7.15

Hover Strike Unconquered Lands Atari Jaguar Cd. 14 days money back, buyer pays return shipping, 15% restocking fee may apply Buy it now for $52.99 with free shipping

Bests New in the Shrunk wrapped box Atari Jaguar Hover Strike CD game normal 90 day Atari Warranty $29.95 plus Max. US shipping $7.15

Used Ultra Vortek with manual, no box- Atari Jaguar. Seller does not offer returns Sold on 06-19-17 for $47.00 with free shipping

Bests New in the Shrunk wrapped box Atari Jaguar Ultra Vortek Game with normal 90 day Atari Warranty $29.95 plus Max. US shipping $7.15

Used

7800 Scrapyard Dog Complete with

Box & Manual Atari 7800 1990 Free US Shipping.

30 days money back or replacement, buyer pays return shipping, 10% restocking fee may apply Sold on 06-17-17 for $49.99 with free shipping

Bests New in the Shrunk Wrapped box Atari 7800 Scrapyard Dog with normal 90 day Atari Warranty. $29.95 plus max. US shipping $7.15
Atari Modular Cartridge Library new sealed. 2 available No returns or exchanges Current 24 day E-Bay auction as of 06-16-17. Buy it now for $26.00 plus $8.86 shipping (purchased New direct from Best Electronics for resale on E-Bay by this E-Bay seller)
Best New in the Shrunk wrapped box Atari 2600 / 7800 ORG500 Storage unit with normal 90 day Atari Warranty. $12.00 plus shipping
NEW! - Atari 1981 Modular Cartridge Library. 30 days money back, buyer pays return shipping Current 25 day E-bay auction as of 06-16-17. Buy it now for $29.99 with free shipping
Best New in the Shrunk wrapped box Atari 2600 / 7800 ORG500 Storage unit with normal 90 day Atari Warranty. $12.00 plus shipping
Used Ultra Vortek with manual, no box- Atari Jaguar. Seller does not offer returns Current 26 day E-bay auction as of 06-13-17. Buy it now for $47.00 with free shipping
Bests New in the Shrunk wrapped box Atari Jaguar Ultra Vortek Game with normal 90 day Atari Warranty $29.95 plus Max. US shipping $7.15
Trevor Mcfur Atari Jaguar New and Factory Sealed.
Seller does not offer returns
Current 24 day E-bay auction as of 06-13-17. Buy it now for $44.99 with free shipping
Bests New in the Shrunk Wrapped box Atari Jaguar Trevor McFur with normal 90 day Atari Warranty. $29.95 plus Max US shipping $7.15
Used Mario Bros Arcade Game for Atari 2600 Complete Nice Shape 1st Mario Console Game. 14 days money back, buyer pays return shipping Sold on 06-10-17 for $59.99 with free shipping
Bests New in the Shrunk wrapped box Atari 2600 Mario Bros with normal 90 day Atari Warranty $38.00 plus Max. US shipping $7.15
2,012+ examples of over paid or over priced E-Bay Atari items
Best Electronics Quick Reference Guide for Atari Replacement OEM Power Supplies, Cables and Connections to TV's and Monitors

Best Atari Information tip: Atari Power Supplies or what you should know before you buy a used E-Bay Atari Power supply or E-Bay Atari product with an used internal Atari Power Supply.
Best Atari XL / XE Power Supply information tip. Are all Atari XL / XE replacement power supplies the same?
Best Electronics Final Answer to the Atari 5200 Joystick 25+ year Problems, What Every Atari 5200 Owner Should Know!

New Best exclusive 2nd generation Atari CX52 Joystick Upgrade
After close to 28+ years of selling Reconditioned Atari Carbon dot and Gold CX52 Joysticks, we have finally run out of the Atari CX52 Joystick cores to rebuild, we got out of the local Sunnyvale Atari warehouses years ago. Any Atari 5200 owner who purchased our Best CX52 Gold Joysticks, 1 to 11+ years ago from us, knows that they are now lifetime upgraded CX52 Joysticks and you do not need any spare old / used CX52 Joysticks to keep as possible back up controllers. We are asking you to send us any old / used Atari CX52 Joysticks you have. Keep them from going into a land fill and recycle them so another deserving Atari 5200 owner like yourself will have the same fun / lifetime use of a Best CX52 Gold upgraded Joystick that you have. If you like Best will credit you Best customer account a $6 credit per sent in CX52 complete controller for a current or future Atari Purchase / order from Best Electronics.
Best Electronics
Exclusive and Very
Comprehensive
article on the proper rebuilding Atari CX52 5200 Joysticks
Includes a short list of the more popular Atari CX52 Joystick and Atari 5200 OEM replacement parts we carry (end of Article).
Brand New Custom made Atari Dust Cover for the Atari 5200 Consoles. Back in stock after being out of stock for 12+ years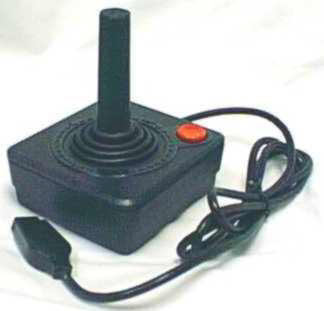 Do you have one of the Classic Atari CX40 Joysticks that is not working well? We have the perfect Solution for you. Includes a short list of Atari CX40 OEM replacement parts and the Brand New Best 3rd generation Gold CX40 PCB boards
Good News! CX40 stock Joystick Rubber boots back in stock, no limits for now.
The New 2016 Best CX40 Silicon Lifetime Joystick boot
Do you have an old pair of Atari CX30 Paddles that have Shaking / Jittery cursors when you use them?
Read how simple it is to cure this problem. Includes a short list of Atari CX30 Paddle OEM replacement parts. One of the critical Atari OEM parts we got out of the local Atari Parts warehouse, required for this Atari CX30 Paddle rebuild finally
Sold Out, but after a 6 to 7 year search the critical CX30 Paddle part just got
upgraded to a 3X better version (Sold Out), now shipping a 5X 2nd Gen. Paddle Pot. See information below.
Another Best Electronics Exclusive Atari Upgrade item! Read about Best Electronics 6 to 7 year search for a replacement Atari CX30 Paddle Potentiometer. New Extended life Atari CX30 Paddle, Gemini (non Atari Clone paddles) with the half shaft paddle knobs (not for the Gemini paddles with the splined paddle knob/pot shaft) and Ultra Pong, Super Pong, Super Pong Pro Am hand held Pong Paddle controllers replacement 1st Generation Super Potentiometers!!!
1st Generation CX30 Paddles Super Pots have finally Sold Out
Read about Bests 19+ month search for a 2nd Generation Upgraded / Enhanced S5 Atari CX30 Paddle and Atari / Sears Pong Paddle Super Pots!
1st Generation Super Pots
2nd Generation S5 Super Pots
Back in Stock after a long absence, the Atari CX24 Joystick / Atari CX22 Stock Trackball Fire button replacement PCB's.
T
he New Best CX24 Joystick Upgrade matched set of 3
Gold
Lifetime PCBs.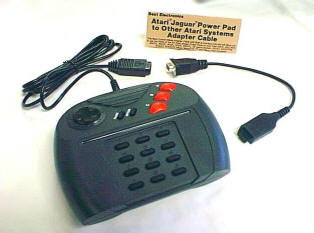 State of the Art, Atari Joystick for the Older Atari Systems!
Click on image for more info.
---
Ever hear an old Atari person talking about an
Atari BBS
or
Sysops
and wonder what they were talking about? Find out what Atari Computer users did 15 to 18+ years ago, before the Internet as we know it! See a Demo of an Atari BBS or with a little effort, you can once again connect up to a live Atari BBS!
---
Read about a recent visit we had to Best Electronics from one of the premier Atari / Activision programmers of her time,

Carol Shaw!
---
Best Atari Information Tip: What you need to know before you buy an

Atari Light Gun for your Atari 8 bit computer or Atari 2600 / 7800 game system

Having trouble connecting up the your old Atari to your Cable Ready TV and think your

Atari is Bad? or What you should know before you connect up your Old Atari Product to your Cable Ready TV. Check out our Best Electronics Money Saving Atari Information tips (and other common problems) before you doing anything else with your Atari 2600, 5200, 7800, Atari 8 bit Computers or ST Computer system! These Best Tech Tips also apply to Most Atari products made, that connect up to a TV.

Best Atari 2600 Tech Tip! What to look for when Buying/Bidding on a Used or third party Reconditioned Atari 2600 / 2600A / 2600Jr console. Includes a list of Atari OEM 2600 replacement parts.

New Atari Dust Covers for the Atari 2600/2600A Consoles and for the first time in 22+ years, Brand New Custom made Cover for the Atari 7800 Consoles

New Atari Engineering 2600 Heavy and Light 6 switch console Composite Video Kit Rev. 2

Best Atari Tech Tip: Faulty Game Cartridges?

How you can salvage questionable Atari Game Cartridges.

Latest Free Atari Tech Tip on getting Composite Video out of your Atari 2600, 5200 or 7800 without any internal Mods.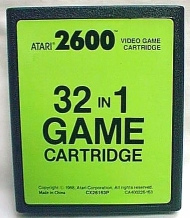 Atari 2600 Cartridge Collectors! Do you have an Atari 32 in 1 Game Cartridge in your Collection?
New Atari Prototype / Unreleased in the US, 7800 Light Gun Game! Atari US / NTSC version Sentinel.
Have you seen those E-Bay Auctions for 7800 Composite Video modifications? You pay from $35 to $50+ and send (you pay for the shipping) in your 7800 console to be modified. Best Electronics has a new Atari Engineering designed 7800 Composite Video mod for US 7800 Consoles you can do yourself for far less money!
---
New or First Time US
Atari bidders, Read our informative Best Atari Information Tip, That will save you some Grief, Hassles and Money!!
---
Thought to have passed into Atari History (lost for over 10+ years in our Atari Warehouses, we recently found a box of upgrade instructions on an Atari Pallet we were breaking down), Atari User written 8 bit Atari Computer Upgrades / Atari Hacks. The Atari 65XE to 320K / 130XE Ram upgrade, 256K 600XL , Atari 1200XL Operating System back to the more popular 400 / 800 OS standard and Indus 8 bit GT Disk Drive Upgrade ROM.
<![if !vml]>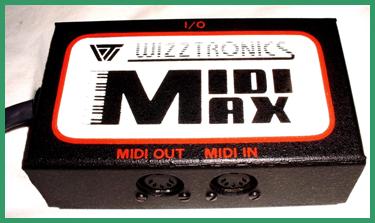 <![endif]>
Thru a Special Purchase, Best Electronics has purchased the remaining New stock of the
Wizztronics MIDIMAX
MIDI
Keyboard interfaces
(first released in 1985)
recently unearthed at Wizztronics, for the Atari 8 Bit Computers (400 (48K), 800 (48K), 1200XL, 800XL, 65XE / 130XE or XE Game Machines with an Atari 8 bit Disk drive. With an inexpensive MIDI Compatible Keyboard you can now learn how to Play MIDI Synthesizers, Drum machines, Write/Save, Play and Modify Music without the normal High cost of a normal MIDI system and Computer

. A
Brand
New
application for your Classic Atari 8 bit Computer!!
Sold Out!
Bests New Enhanced Composite Video cable for the Atari 65XE / 800 / 800XL / 130XE / 1200XL Computers
Are you an Atari 8 bit computer collector and have every Atari SIO peripheral Atari product made connected to your Atari SIO Daisy chain, but have run out of empty SIO ports to plug in all of your Atari SIO devices into? Best has the perfect answer to this Atari SIO problem!
Brand New Custom made Atari Dust Cover for the Atari 800 Computer Back in stock after being out of stock for 8+ years
Just In Dust Cover for the Atari 800XL Computer with the Atari Logo!
New Unreleased / Prototype Atari XE Game Cartridge!
Once is a Lifetime buy. New Atari 825 80 Column printers in the Atari Original 30+ year Factory boxes!
---
One of the misdiagnosed Lynx II known problems and Best Electronics final Cure / Upgrade fix for it.
Best Electronics NiCad Battery pack for the
New Atari Lynx Collector Items, Very Limited Supply
Reconditioned Atari Lynx I and II Console Specials!
Best Atari Tech Tip for a dead Atari Lynx
---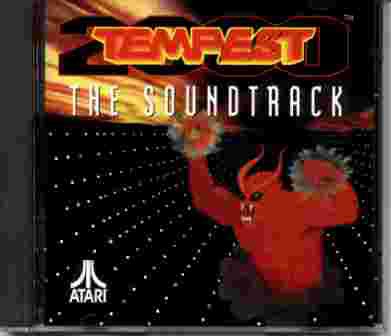 New Feature: You now can sample the Music Tracks on the Atari Jaguar Tempest 2000 Audio CD before you buy! Originally scored for the Tempest 2000 Jaguar Game Cartridge. Normally Only sold with the Jaguar CD players, Now you can purchase it separately! Only $5.00

Now in stock the long over due Jaguar combo Composite and Enhanced S-Video Cable.

Best Electronics Repairs Atari Jaguar CD Drives. Please E-Mail us at:

bestelec@concentric.net

for details and costs.

Best Electronics exclusive Jaguar console Red Screen of Death Atari Tech Tip.
---
Atari ST / Mega / STE / MegaSTE / TT / Falcon Owners. Heard of the Atari produced Upgrade Ajax Disk Controller Chip and wonder what it was? Read about this Atari Custom chip that is fully Backward (to all ST computers made) and Forward compatiable to the very old WD1772 Disk Controller chip. Atari designed State of the Art Custom drop in replacement DSDD / HD Floppy Disk Controller Chip.
Best Electronics is now the US Distributor for the Atari ST Bench Mark HDDRIVER Rev. 10.0 ST Hard Drive / Hard Drive Mech. Prep program.
New Double Sided, Double Density (DSDD) 3 1/2 Floppy Disks!

Atari 520ST, 520STFM, 1040ST, Mega 1/2/4, Stacy 1/2/4, MegaSTE, early Mac's and Amiga Computers Owners. Have you tried to find New 3 1/2 inch DSDD Floppy disks lately? They are basically an obsolete / discontinued item and have not been produced by Floppy Disk Manufactures for close to 8 to 10 years now. Best Electronics recently got in a lot of New DSDD 3 1/2 Floppy Disks, probably the last new ones we will ever see. Also see the Best Floppy Disk Information tip below.

Best 3 1/2 Floppy Disk Information tip: for Atari ST Midi Composers and ST Users who use Atari 520ST, 520STFM, 1040ST, Mega 1/2/4, 1040STE, Stacy 1/2/4, MegaSTE, TT Computers equipped with 720K Internal Disk Drives also early Mac's and Amiga owners, are you having problems saving data to your floppy disks? Are you using the wrong type of Floppy disks?

Alldata and Bell and Howell users! Best Electronics has full Hardware support for your Atari ST/Mega (Alldata 3 and 4 Systems) Auto Diagnostic System and 1040STE, MegaSTE or Falcon based Bell and Howell Mail sorting System. Atari Mice, Atari Keyboards, Atari Replacement Monitors/Multi Sync adapter cables or board level Components.

Atari STM1 Gray ST / MegaSTE / TT / Falcon Mouse Rebuild Kits

Atari TT and MegaSTE Owners, Looking for Replacement Internal SCSI 1 Hard Drive?

Best Electronics ST/Mega/TT/Falcon Truemouse Special!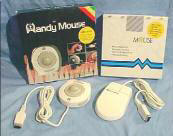 To Celebrate Best Electronics 20+ years in the Atari Business and 14+ years selling the High Quality Truemouse (The ST/MegaSTE/TT/Falcon replacement mouse), we are running a Limited Special! Buy 2 Truemouse's for $34.95 each (click here for more information on the Truemouse) and get a "FREE" Atari Handy Mouse / Mini Trackball (click here for more information on the Atari Handy mouse), a $32.95 value!

Special to end without notice!
---
Best Electronics exclusive Mouse Plus Teflon upgrade internal roller set for the Taiwan Made STM1 Gray 520ST / 520STFM / 1040ST / 1040STE / MegaSTE / TT and Falcon ST mice.
Best Electronics Sleeper ST Best Trackball
Now back in stock, the PC version of the Best Trackball!
Best Electronics is now the exclusive World Wide Distributor for the Wizztronics Falcon 2 1/2" to 3 1/2" IDE Hard Drive plug in adapter board
The New Best Atari Falcon Upgrade all Falcon users can use!
Atari Falcon / PC/Mac Owners! Special Buy on External Iomega Jaz 1 Gig
drives
---
New High Quality "Embroidered" Atari Logo Polo Shirts!
1987 Atari Player on Board Car Window sign
Atari Collectors, think you have one of just about one of everything Atari in your Collection, Maybe not?
On one of our recent Trips to a German Atari Messe (Fair) we found a rare Atari Collector item, which most Atari Collectors have Never seen before, a Genuine Atari Made Full Size Grocery Bag with the Atari Logo's on it. These Atari Collector Bags, were given out at the Atari Booth Store when you purchased some Atari Collector Clothing, Products or supplies 10 to 12 years ago. Very Limited Supply! and Limited to 1 per Lucky Atari Collector. $15 each.
---
See pictures of Best Electronics at the April 10 -11 1999 Semi Annual International German Atari Neuss Messe (Fair/Show)
---
Our Revision 10 Catalog all Atari Catalog with over 5000+ Atari Parts and More!

New Updated information! Catalog front and back cover pictures, Catalog Specifications, Catalog Questions and Answers, Comments and Reviews on the Best Rev. 10 Catalog, Ordering information.

Best Revision 10 Catalog 14 page Addendum online with color photos. Best Rev. 10 Catalog Owners, Down load and add the current Addendum to your Best Atari Catalog! New information on future Best Rev. 10 all Atari Catalog Addendums.
---
We are the Largest Atari Dealer for Atari OEM Replacement Parts in the World, for Atari Computers and Game Machines with over 5000+ different Atari Parts and Atari Accessories in Stock and Ready to ship. We cannot list our complete 5000+ Atari inventory on the web, but it's in our catalog. order your copy today.
---
Looking for a Best Electronics On Line Order form and can not find one?
Click Here!
Typical
Questions and
Answers
we get from our New Atari Customers.
How to order from Best Electronics
Payment methods Best now accepts Google Wallet payments
Problems with an Atari product?
---
We have been supporting the Atari community for over

33 Years

Most Domestic orders shipped within 24 hours. International Worldwide orders within One to Two business days.

Over three Decades of accumulated Atari Technical / Repair Information and Atari Customer Support at one source.
Feed Back Rating: 1213 Positive, 0 Neutral, O Negative
540 Verified Buyers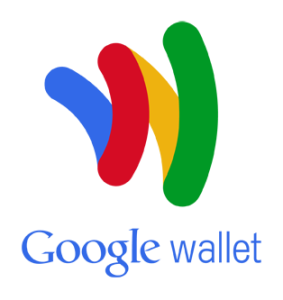 4.9 rating out of 15 feedback ratings, 108 Transactions
---
Our hours of operation are Monday through Friday 1:30pm to 5:00pm PST
(International Customers when calling in to us, remember your local day may be a day ahead or behind us depending on your location in the world.)
(408) 278-1070 (Hours above)
Current Pacific Standard Time is:

Caller ID # required on all phone calls to Best

E-FAX:
(815) 364-3703 (7 Days / 24 Hours)
Best Electronics
672 Commercial Street
San Jose, CA 95112-1406
E-Mail

Because of the big volume of Spam E-Mails we receive everyday, we had to install E-Mail Spam filters on our server. When sending an E-Mail to Best, Please put the word "Atari", Atari item or Atari part number, Atari Question or Atari Sales inquiry in the Subject line. E-Mails with the typical Spam subject matter like: Urgent, Must read, Regarding, FWD, HTML Code, Blank subject line (RE:) or other SPAM E-Mail Subject lines you receive, will be automatically deleted on our E-Mail Server and never reach us.

After sending your E-Mail to us, if you do not hear back from us within a day or less, please resend your E-Mail inquiry with a different Subject matter information or from a different E-Mail address. We do

100% respond to every Atari E-Mail we receive. But sometimes Spam Filters on your Internet Service Provider or your own personal E-Mail Spam software filter you have installed may delete or send our return Atari E-Mail to your Trash can.
Atari General Information, Atari Sales, Atari Customer support Main E-Mail address:

bestelec@concentric.net

You are Visitor